10:00 - 10:10 AM
OPENING
Arkady Rzegocki, Polish Ambassador in the UK
10:10 - 11:15 AM
DISCUSSION PANEL: WHAT ARE WE GOING TO BUILD IN THE FUTURE?

MMC, Social Distancing & post-Brexit Skills Shortages
Now there are new questions to address, such as how to build using social distancing rules? Will
MMC (Modern Methods of Construction), emerge as one of the answers? If the Construction Industry digitalizes to deliver projects more efficiently, could robots address any post-Brexit skills and labour shortages, as well as facilitate social distancing rules on site? What are the future jobs in construction? Finally, what are we going to build and how? Our industry experts will discuss these questions at the morning Discussion Panel.
Bart Kolosowski
Multiproject (SE) Ltd

Rico Wojtulewicz
NFB
Carl Boorer
Solid Management Ltd

Michael Dembinski
BPCC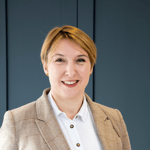 Inga Kopala
Amberth
11:15 - 11:30 AM
PITCH SESSION
11:30 AM - 12:00 PM
WORKSHOP: LONDON - A CITY OF FUTURE OPPORTUNITY
Rufus Ballaster, Carter Lemon Camerons



London will be London post COVID19 LockDown but change will be even more rapid so what does that mean in the built environment? This workshop will explore:
12:00 - 12:30 PM
WORKSHOP: DIGITAL AWAKENING: HOW DB MINDBOX IS SUPPORTING DEUTSCHE BAHN AG TO DIGITIZE CONSTRUCTION PROJECTS IN COOPERATION WITH STARTUPS

DR. BARBARA WELLMANN, STARTUP MANAGER DB MINDBOX



JASKO KANIC, DB MINDBOX



Join us for an exciting session about the upcoming program Construction Site Tech: Digital Awakening with focus on digital trends in the construction industry. You will get the chance to learn more about the possibilities of long-term cooperations with DB and seven other established companies in the railway construction industry and how DB mindbox – the startup hub of Europe largest railway corporation – is making that possible.
If you are part of a startup or small company with focus on:
digital inspection
robotics
intelligent administration
or other innovative topics, this workshop will be of special interest to you!
Join us for this workshop and take a chance to become part of our upcoming program.
Can't wait for the workshop to start? Find out more about the program and apply now by following this link.
12:30- 13:00 PM
WORKSHOP: PROCUREMENT AND BIDDING DURING AND AFTER) COVID-19
Andrew Morrison, AM Bid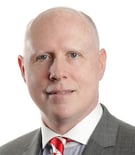 I will address the following and also take Q&A:

- WHAT is happening in the world of procurement?
- WHY is now a good time to organise your bid pipeline?
- WHERE can you find public sector opportunities?
- HOW can you bid at distance for contracts?
- WHEN should you seek expert bidding assistance?
13:00 - 13:30 PM
WORKSHOP: SECURE LENDING BEFORE, DURING AND AFTER LOCKDOWN

Sebastian Fuz, City & Country Financial Services



I will be looking at few case studies how I helped clients during recent months to purchase residential or commercial property.
13:30 - 14:00 PM
WORKSHOP: 3 LEAD GENERATION STRATEGIES FOR CONSTRUCTION BUSINESS

Bart Kowalczyk, Founder PBLINK & HubSpot CRM Consultant

Approach to selling has dramatically changed because buyer is now in control. They are extensively research a purchase before first sales call. They know about you more than you think. What you need to do is to win buyer's confidence. At the 30 min workshop I will talk through some ideas how to improve your workflows in your construction business so you can sell better.
14:00 Business Networking & Matchmaking Session