09:45 AM
WAITING ROOM IS OPEN

10:00 - 10:15 AM
OPENING
Colin McKeand & Bart Kowalczyk, founders, Edinburgh Connections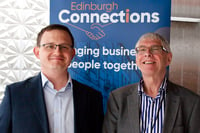 10:15 - 10:45
KEYNOTE SPEAKER: GEORGE MACKINTOSH, ENTREPRENEUR, NED, MENTOR, ADVISOR & HERITAGE SITE DIRECTOR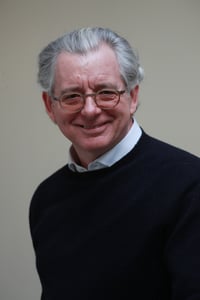 Serial entrepreneur in IT. Managed businesses with equity involvement since 1992, making acquisitions and achieving several successful exits. Operated in software, services and hardware in Hong Kong and China, the USA, India and Europe, including the UK, Italy, Croatia and Germany. Run self-funded, partnership, VC and PE-backed businesses. Skills in marketing, sales and general management with early 10 year corporate "apprenticeship" and 24 years running SMEs.

10:45 - 11:30 AM
DISCUSSION PANEL: FUTURE OF THE TOURISM & HOSPITALITY INDUSTRY IN SCOTLAND

Scottish tourism will be hit hard this season by Covid-19. What are the long-term prospects for the industry if social distancing rules remain in place?
In a post-Brexit, post-pandemic Britain, with quarantine requirements for international travel, could domestic tourism provide an answer for both the travel and hospitality sectors?
Scotland can offer green space, fresh air, history, culture, as well as world-quality visitor attractions and cuisine to tourists from the big cities in the UK.

Panel Members: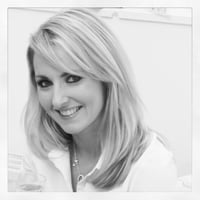 Emma Wolfe
Pillow Property Partners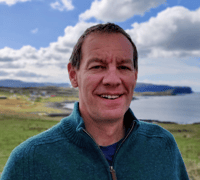 Dave Till
Skyeskyns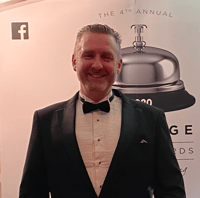 Andrew D Scott
Victus Catering Consultancy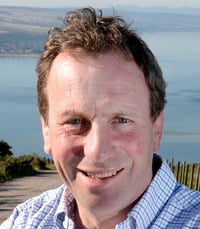 David Whiteford
The North Highland Initiative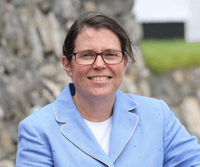 Tanja Lister
Kylesku Hotel Ltd
11:30 AM - 12:15 PM
DISCUSSION PANEL: COMMERCIAL PROPERTY - IS IT TIME FOR A RADICAL RETHINK?

Edinburgh is already a crowded place and there are plans to implement Green Zones. Post-pandemic we might not need so much office space or traffic in Scottish city centres. But we will still need to socialise. What is the future for Commercial Properties? Flexi Office Space, hotdesks, or perhaps adopting the trend of coworking space by day and restaurant by night? Can these solutions fit social distancing and infection control?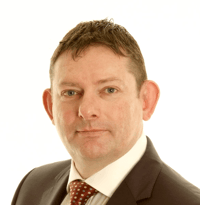 Andrew Pollard

Ahead Business Consulting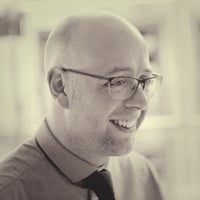 Iain Mercer

Allied Surveyors Scotland plc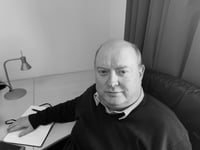 John Toms

IOTA Ltd
12:15 - 1:00 PM
DISCUSSION PANEL: INDUSTRY 4.0: CAN EVERYTHING BE SOLD ONLINE?
e-Commerce has been growing steadily for the last few years but has rocketed as a result of Covid-19, with online sales up by 146% in the period to April this year. What is the future for eCommerce?
Will delivery drones become a common sight? Do they have limitations? Can drones deliver everything to us in our gardens? Could we see Deliveroo take to the skies?
On a logistical level, is Scotland's infrastructure ready for Industry 4.0: warehousing, technology, legislation, etc?
Do we have the skills?
Panel Members: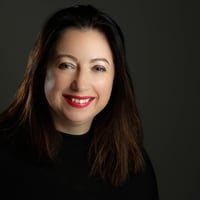 Sara Roberts
Healthy Nibbles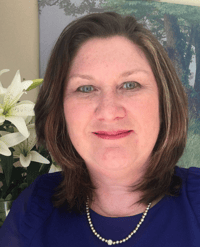 Ann-Maree Morrison
Label4Kids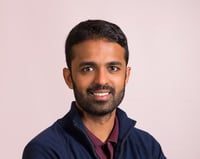 Kumaran Adithyan
eBay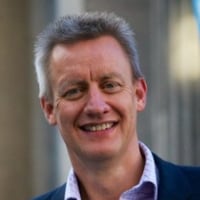 Russell Dalgleish
Scottish Business Network

1:00 PM - 1:45 PM
DISCUSSION PANEL: CHANGING WORKFORCES


New realities demand new tactics and proficiencies as well as a fresh perspective. The Scottish Government has put forward proposals for a radically different immigration policy for Scotland, aimed at attracting and retaining more people from outside the UK to live and work here.
What kind of skills will Scotland need to sustain growth beyond Brexit and the pandemic? What challenges do Scottish businesses face in attracting the best talent?
How will digital technology alter future patterns of work?
What role does the private sector have to play in improving workers' welfare?

Panel Members: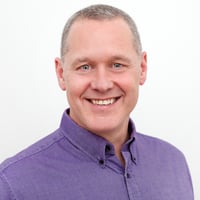 .
Malcolm Currie
Strathesk Resulotions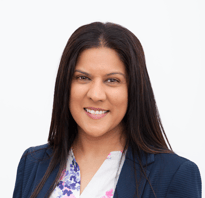 Gin Lalli
Solution Focused Therapist
Ombretta Mancini
Own Your Step
Neil Bradbrook
Ahead Business Consulting

1:45 PM
CLOSING REMARKS

2PM - 2.30 PM
NETWORKING SESSON
Paid option £15 - free for EC Members